COUNTY ROUTE 541 Transportation and Circulation Plan
OVERVIEW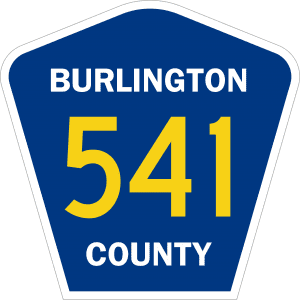 County Route 541 (also known as High Street, or Burlington-Mount Holly Road) is an important North-South connection for the communities of Burlington City, Burlington Township, Westampton Township, and Mount Holly Township.
Recently, there has been an increase in commercial and residential development along the route, and several large developments are planned in the near future.  This new development as well as other factors have increased traffic congestion in the area.
After gathering community input (take our survey here) Burlington County will prepare a plan to address automobile traffic and circulation, bicycle and pedestrian access and land-use and zoning issues.  The plan will provide recommendations that will improve roadway conditions and enhance the long-term sustainability of the region as well as:
Consider future development and redevelopment in the area, which will affect transportation and circulation,
Analyze traffic impacts of doing zero road improvements compared to various recommended road improvements,
Make recommendations to address current and anticipated transportation and circulation issues in the area, and
Make recommendations for land use and zoning which will complement transportation and circulation improvements.
The County Route 541 Transportation and Circulation Plan is administered by the Burlington County Bridge Commission's Department of Economic Development and Regional Planning, on behalf of the Burlington County Freeholders, through a Transportation and Community Development Initiative (TCDI) grant from the Delaware Valley Regional Planning Commission (DVRPC).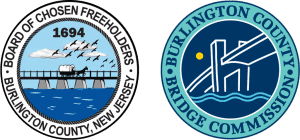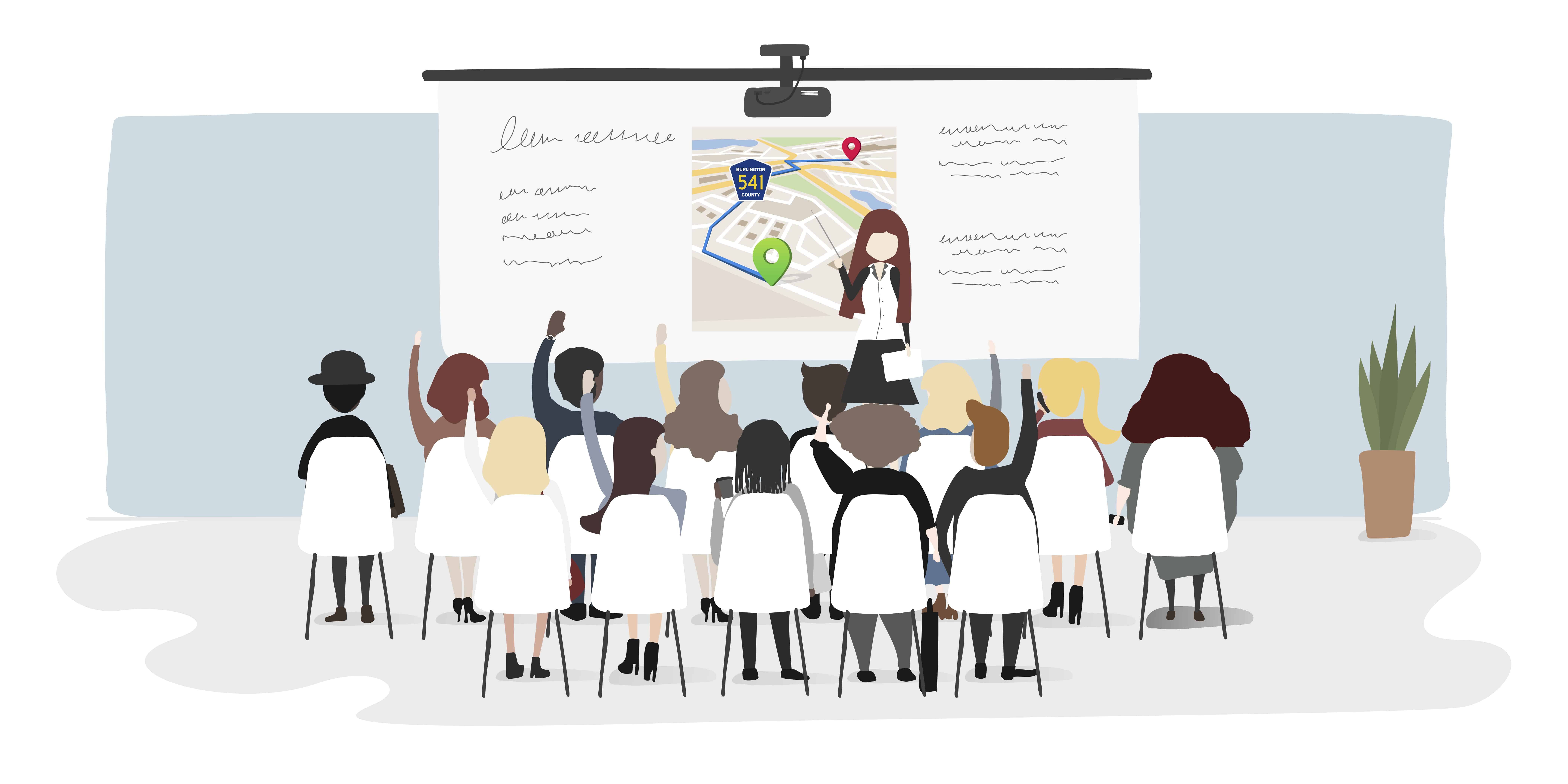 Present the project scope to municipal representatives selected by the municipality for the Steering Committee,
Collect traffic data and prepare base mapping and zoning data,
Hold workshops with municipal professionals and gather local traffic information from municipal staff and professionals,
Prepare an online survey and online interactive map,
Hold two public open house meetings to introduce the public to the project and obtain public input about traffic, pedestrian and bicycling issues,
Compile and analyze data and results of public input,
Meet with Steering Committee to share findings,
Hold workshops with municipal professionals on traffic analysis, public input, and solutions development,
Model traffic solutions with various future scenarios,
Prepare recommendations for traffic, pedestrian, bicycle, and transit solutions,
Prepare recommendations for sustainable zoning and land use changes,
Facilitate workshops with municipal professionals on improvements modeling and refine recommendations,
Present recommendations to Steering Committee,
Present recommendations at open house meetings, and
Present recommendations to municipalities and County Freeholders.
TCDI grant closes in June 2020.
Participating Municipalities
Burlington City
525 High St
Burlington, NJ 08016
Phone: 609-386-0200
Westampton Township
710 Rancocas Road
Westampton, NJ 08060
Phone: 609-267-1891
Burlington Township
851 Old York Road
Burlington Township, NJ 08016
Phone: 609-386-4444
Mount Holly Township
23 Washington Street
Mount Holly, NJ 08060
Phone: 609-845-1100
CONTACT US:
Burlington County Bridge Commission 
Department of Economic Development and Regional Planning
Phone: 609-265-5055
Email: RPCoordinator@BCBridges.org
Burlington County 
Board of Chosen Freeholders
49 Rancocas Road, Room 123
P.O. Box 600
Mount Holly, NJ 08060
Phone: 609-265-5020